A Porch Potty For All Sizes Of Furry Friends
From 5 to 120 lbs, sprawling patios to minimalist balconies, there's a porch potty that will fit you and your dog's needs.
Regular price

$360.99 CAD

Regular price

Sale price

$360.99 CAD

Unit price

per

Meet The Original Grass Litterbox for Dogs, Porch Potty Premium. Perfect for apartment living, bad weather, or just ...

Buy Now

Regular price

$335.99 CAD

Regular price

Sale price

$335.99 CAD

Unit price

per

Our best-selling grass potty for dogs, Porch Potty Standard is made of high-quality resin wicker and features an inno...

Buy Now

Regular price

$291.99 CAD

Regular price

Sale price

$291.99 CAD

Unit price

per

Our most compact model, the Small Porch Potty is designed for tight spaces, easier portability, and dogs under 60 lbs...

Buy Now


Porch Potty Replacement Parts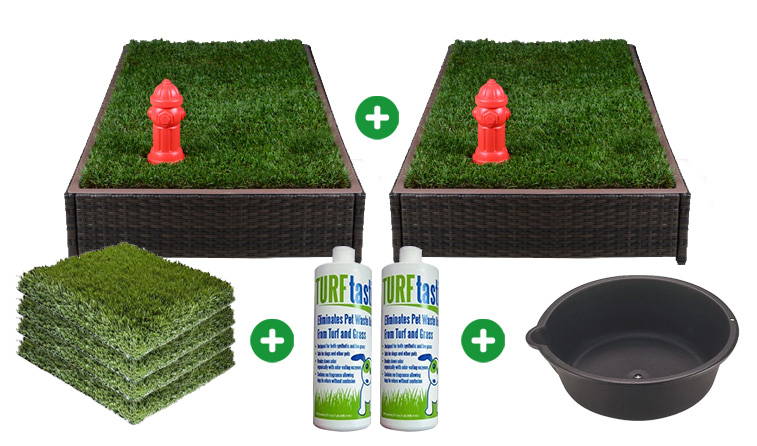 Bundle & Save
Start the New Years off right with everything you need for your pup. Bundle together your most frequently bought together items and save 5% at checkout. See what bundles work for you!
See Our Bundles
A couple of days ago I received the Porch Potty and I am so excited to tell you that dogs used it instantly. I was shocked to notice that within 30 seconds my oldest dog who is blind and cannot smell walked right up to it and used it. A moment later my second dog used it. I cannot tell you how happy I am with your product. I just moved into a condo and wanted something for the dogs to use on the patio. Presto! Porch Potty to the rescue. Thank you so much.
-Tammy Ashmore & Dogs: Mayzie and Dominoe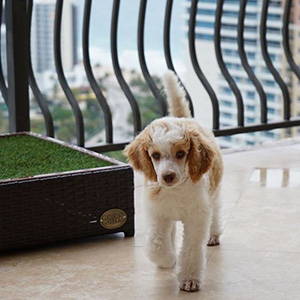 I purchased a Porch Potty shortly after bringing home my Cavalier King Charles Spaniel puppy, Charlotte. We found your product to be wonderful, especially when Charlotte was diagnosed with luxated patellas in both rear knees. She had to undergo two separate surgeries and be in leg casts for weeks. Since she was already trained on the potty, it made it so easy for her to go in and out quickly without having to deal with stairs.
-Amy Sinicin & Dog: Charlotte